Posted by:
admin
in
uncategorized
, tags:
getting old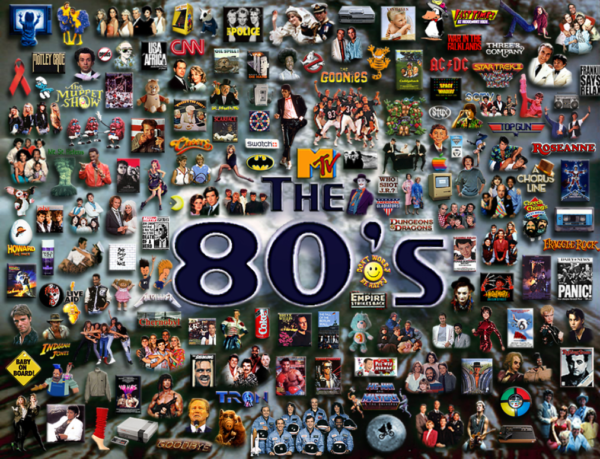 All of these things happened 30 years ago.
Notable events of 1988:
The Soviet Union begins its program of economic restructuring (perestroika) with legislation initiated by Premier Mikhail Gorbachev – followed by the total collapse of the Soviet union later in the year.
The Phantom of the Opera, the longest running Broadway play ever, opens.
Iran–Contra affair.
Celine Dion wins the Eurovision Song Contest for Switzerland.
A report by U.S. Surgeon General states that the addictive properties of nicotine are similar to those of heroin and cocaine.
NASA scientist testifies to the Senate that man-made global warming has begun.
Al-Qaeda is formed by Osama bin Laden.
The Morris worm, the first computer worm distributed via the Internet, written by Robert Tappan Morris, is launched from Massachusetts Institute of Technology in the U.S.
Benazir Bhutto is sworn in as Prime Minister of Pakistan, becoming the first woman to head the government of an Islam-dominated state.
Pan Am Flight 103 is blown up over Lockerbie, Scotland, killing a total of 270 people.
TAT-8, the first transatlantic telephone cable to use optical fibers, is completed.
Zebra mussels are found in the Great Lakes.
Tim Berners-Lee begins to openly discuss his plans for what would become the World Wide Web at CERN.
Rihanna, Sasha Grey, Jessie J, Adele, Rupert Grint, Emma Stone and Tinie Tempah are born.
Philippe de Rothschild, Richard Feynman, John Holmes, Robert A. Heinlein, Kim Philby, Enzo Ferrari, Félix Leclerc and Roy Orbison die.
The following songs make it to the Billboard top 100:

"A Groovy Kind of Love", Phil Collins
"A Hazy Shade of Winter", The Bangles
"Candle in the Wind", Elton John
"Desire", U2
"Don't Worry, Be Happy", Bobby McFerrin
"Faith", George Michael
"Fast Car", Tracy Chapman
"Get Outta My Dreams, Get into My Car", Billy Ocean
"Got My Mind Set on You", George Harrison
"Heaven Is a Place on Earth", Belinda Carlisle
"Kokomo", The Beach Boys
"Man in the Mirror", Michael Jackson
"Need You Tonight", INXS
"Never Gonna Give You Up", Rick Astley
"One Moment in Time", Whitney Houston
"Pour Some Sugar on Me", Def Leppard
"Red Red Wine", UB40
"She's Like the Wind", Patrick Swayze
"Simply Irresistible", Robert Palmer
"Sweet Child o' Mine", Guns N' Roses
"The Loco-Motion", Kylie Minogue
"The Way You Make Me Feel", Michael Jackson
"We'll Be Together", Sting

The following movies are released:

A Fish Called Wanda
Akira
Beetlejuice
Big
Bloodsport
Cinema Paradiso
Coming to America
Dangerous Liaisons
Die Hard
My Neighbor Totoro
Rain Man
Scrooged
The Dead Pool
The Last Temptation of Christ
Twins
Who Framed Roger Rabbit